Why the Debt Deal Is Bad News for the Planet — and What We Need Next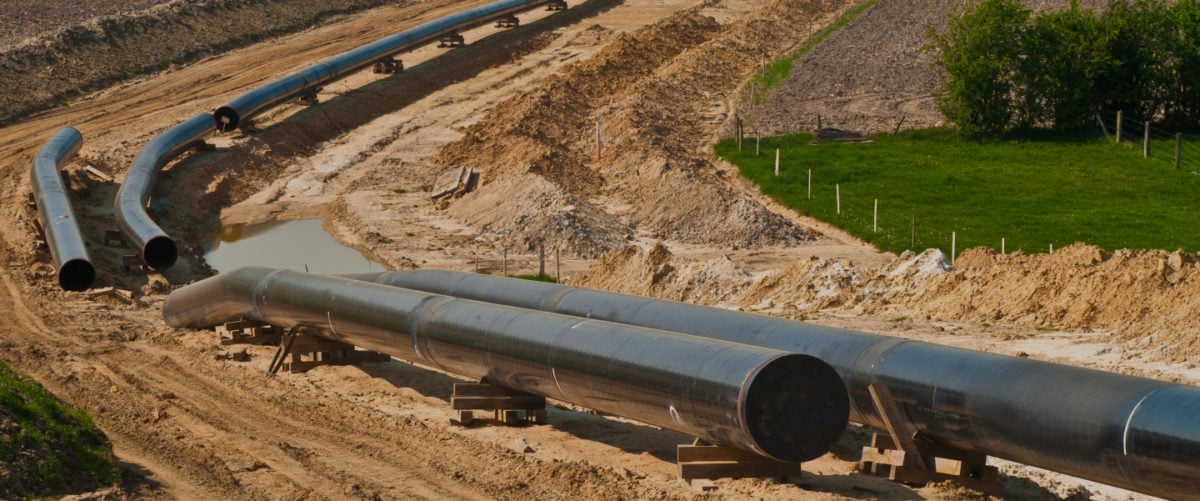 Provisions in the new debt ceiling bill dealt major blows to climate and environmental justice. Here's how we keep fighting for a livable future.
Provisions in the new debt ceiling bill dealt major blows to climate and environmental justice. Here's how we keep fighting for a livable future.
In early June, President Biden and Congress passed a backroom deal to raise the debt ceiling, dubbed the "Fiscal Responsibility Act" (FRA). But by including provisions to limit environmental reviews and fast-track a fracked gas pipeline, this deal was anything but responsible. 
The deal's provisions discount community voices and push us further into climate chaos. They will have devastating consequences for people and the environment. But despite this setback, our fight is far from over. 
The passing of the FRA is a clarion call for us to pursue every single avenue we can to move off fossil fuels and secure a livable future for everyone.
How the Debt Deal Endangers Our Climate and Environmental Justice Communities
The debt deal endangers our climate and communities in two critical ways. First, it weakens our country's bedrock environmental laws. These laws ensure that federal agencies study a project's environmental impact and consider input from affected communities. 
The FRA lets many new energy projects skirt the National Environmental Policy Act and gives developers more control over the process. Critically, it allows companies to do their own environmental reviews, creating an egregious conflict of interest. 
It also creates arbitrary page limits and shorter timelines for environmental reviews. Yet, Congress isn't providing agencies additional funding to help them meet these new deadlines — all but ensuring rushed jobs and overlooked impacts. 
These provisions in the FRA will make it easier for corporations to site their dirty projects in our neighborhoods. It will allow these corporations to continue siting projects in low-income communities and communities of color without their consent. 
Second, the FRA will grant all needed permits for the Mountain Valley Pipeline. This project has been mired in opposition for years. It has already lost several permit fights in court, which all but killed it. 
However, West Virginia's Senator Joe Manchin has been intent on resurrecting the zombie pipeline, despite blowback from his own constituents and from environmental justice groups around the country. 
If built, the project will spew climate pollution equal to 26 new coal plants and subject Appalachian communities to decades more of dangerous pollution.
We're Up Against Powerful Forces — the Need to Organize is Greater Than Ever
Climate groups, grassroots groups, and frontline communities have been battling this so-called "permitting reform" for more than a year. In late May, more than 200 organizations called on Congress to reject these unnecessary additions to the debt ceiling bill. 
In opposing this latest deal, Food & Water Watch joined with allies to mobilize thousands of phone calls to lawmakers and rally against the dirty fossil fuel provisions.
Congress could have passed a debt deal without harmful add-ons — under Trump, Congressional Republicans raised the ceiling three times with no strings attached.
But this year, extremist Republicans took the debt ceiling hostage and used environmental and social policy as bargaining chips. 
President Biden and Congressional Democrats opted to negotiate away key climate issues rather than insisting on a clean debt ceiling increase. As our Executive Director Wenonah Hauter said, "It was a tragic mistake for Biden to enter sham negotiations with these far-right hostage takers."
The passage of the FRA shows us yet again the lengths Republican extremists will go to maintain the status quo. It underscores how many lawmakers are more concerned with their fossil fuel donors than the well-being of the planet or their own constituents.
At the same time, the deal shows how far President Biden and some congressional Democrats are from grasping the magnitude of the climate crisis. And it reaffirms our need to engage and mobilize more people than ever before. 
Biden Must Use His Executive Powers to Declare a Climate Emergency
The debt deal's Mountain Valley Pipeline provisions are just the latest in a series of disappointing pro-fossil fuel moves from the Biden administration.
Its support of the Willow Project, liquid gas export projects, new oil and gas drilling permits, and carbon capture all threaten to push our planet further into climate chaos.
President Biden ran for office declaring climate change an existential threat and promising to stop new drilling on federal lands. He did so because of pressure from grassroots organizations and the public.
We need to make Biden and Congress members feel that same urgency moving forward. 
Despite the FRA's dirty provisions, Biden still has many options to reverse course and take real, bold climate action. To do that, he needs to move the country off fossil fuels — the root of climate chaos. 
To that end, he can use an executive order to declare climate change a national emergency. This would allow him to push through several key measures, like reinstating our country's ban on crude oil exports.
The President could also ban fracking on public lands, which he promised to do on the campaign trail. Additionally, his administration could and should direct his agencies to stop permitting new fossil fuel infrastructure. That includes everything from drilling, to pipelines, to export terminals.
We Need State and Local Action to Drive Bigger Change
We must also continue to aggressively take on fossil fuels at the state and local levels. By bringing more people into these fights, we can grow the climate movement and create the change we need.
Earlier this month, we won a huge victory with our allies in New York when the state passed the first statewide ban on fossil fuels in new buildings. The ban will keep 4 million metric tons of climate pollution out of the atmosphere, and it sets a powerful precedent for more states to take similar action.
This is just one example. Food & Water Watch is working with partners to stop drilling permits in California, carbon pipelines in Iowa, fossil fuel projects across New Jersey, fracking in Pennsylvania, and more. We're fighting back — and winning — and through these state and local efforts, we're also engaging more people in the fight for our climate future. 
The real lesson from the debt ceiling loss is that our movement needs to grow. We need to bring even more people into this fight and build even more grassroots power, demanding action from elected officials to help us move off fossil fuels.
We must double down on our efforts toward a livable future for everyone. Join us. 
This fall, world leaders will meet in New York City for a UN Climate Summit. We're planning to be there in huge numbers to demand that President Biden lead the way off fossil fuels.
Learn how you can get involved at the June 15 virtual kickoff event.