5 Dirty Projects Worsening Environmental Injustice in New Jersey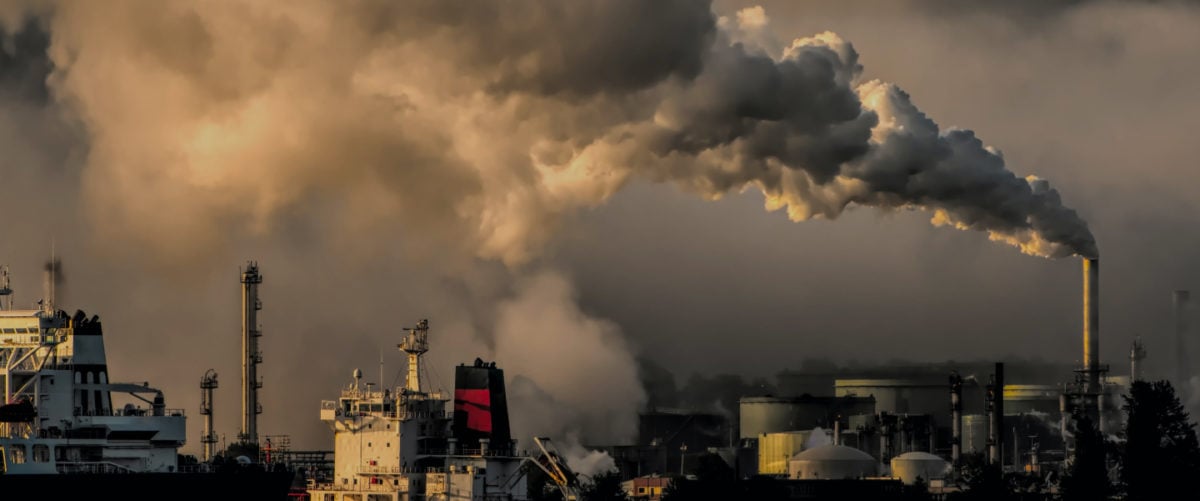 Right now, New Jersey environmental justice communities are facing massive fossil fuel projects that threaten their health and undermine the state's clean energy and climate goals. So we're joining allies all this week to demand action from Governor Murphy.
Right now, New Jersey environmental justice communities are facing massive fossil fuel projects that threaten their health and undermine the state's clean energy and climate goals. So we're joining allies all this week to demand action from Governor Murphy.
The residents of Newark, New Jersey's Ironbound neighborhood are no strangers to pollution. The state has designated the Ironbound an "environmentally overburdened community" thanks to nearby highways, an international airport, heavy industry, and three power plants. The pollution has led to higher rates of asthma and heart and lung disease in the neighborhood.
Yet, the Ironbound currently faces a power plant proposal at a nearby sewage treatment plant. The plant promises more pollution at home — and more emissions that will contribute to our global climate emergency.
If you were to believe the hype, you'd think New Jersey has some of the strongest climate measures in the country, with Governor Phil Murphy leading the charge.
However, his administration continues to permit new long-term sources of greenhouse gas emissions. Six fossil fuel expansions approved during the governor's first term could increase the state's total climate pollution by up to 19%.
What's worse, New Jersey is currently considering an outrageous seven new fossil fuel projects, including the proposed power plant in the Ironbound. And those projects could increase New Jersey's climate pollution by up to a whopping 38%.
At the same time, five out of those seven projects are sited in areas already suffering from deadly levels of pollution. They fly in the face of the state's newly adopted Environmental Justice law, which is supposed to protect communities like these.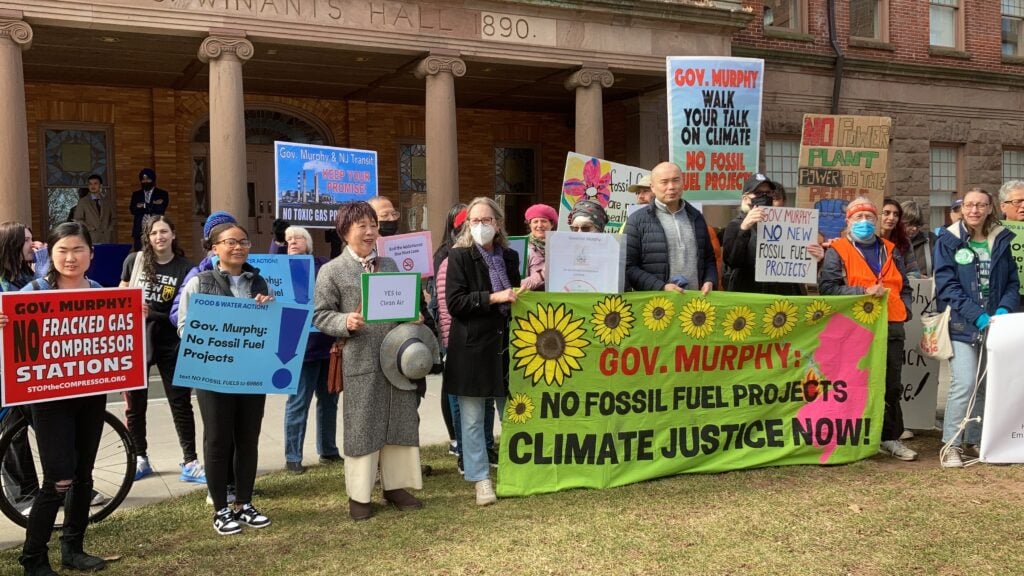 This is unacceptable. That's why we've been working with frontline communities across New Jersey to resist toxic power plants, dangerous pipelines, polluting highway expansions, and more.
This week, we'll be rallying against five major proposals, demanding action from Governor Murphy. Here's what you need to know, and how you can join us:
1. No LNG in South Jersey
We're starting the week with a rally in Gloucester City against a plan to bring explosive liquefied natural gas (LNG) to South Jersey. The proposed project would move LNG from Pennsylvania to an export terminal in Gibbstown, NJ, by rail and/or truck.
LNG not only creates climate-wrecking emissions; it poses huge public health and safety risks for everyone in its path. In New Jersey's case, that path moves through some of the most densely populated areas on the East Coast.
If completed, the project would put almost 2 million people in a "danger zone" in the case of a catastrophic incident.
Even without disaster, trains and trucks on the route would spew toxic diesel emissions in already burdened communities. Moreover, the project would have an estimated climate impact equal to 2 million cars on the road per year.
Already, 18 municipal governments have passed resolutions to oppose the plan. And while the U.S. Department of Transportation struck a huge blow to the project and denied a permit renewal in April, the project isn't dead yet.
To stop it, we're petitioning the federal government to require a full environmental impact statement — something the company is trying to avoid. We're also organizing communities along the proposed rail and truck routes to call on Governor Murphy to use his authority to kill the project.
Update (9/1/2023): This month, the Department of Transportation finally suspended a Trump-era rule that allowed LNG export by rail. Suspending this rule strikes a huge blow to planned LNG projects across the country, including the export terminal in Gibbstown. 
This is a huge relief for Gibbstown and communities nationwide that are threatened with dangerous LNG projects. Plans for such projects have recently spiked in number, as fossil fuel corporations rush to cash in on Europe's energy shortages and lock us into decades of more fracking, pollution, and climate-wrecking emissions.
Now, the Biden administration must go further to completely eliminate the threat of LNG bomb trains and stop new fossil fuel projects. Governor Murphy must do likewise in New Jersey.
Join us on May 31 in Gloucester City as we rally and call on Governor Murphy to protect New Jersey from hazardous LNG exports!
2. No Woodbridge Gas Plant
Next stop: Woodbridge. There, residents face a planned second gas plant in the Keasbey community. Keasbey, home predominantly to people of color, already suffers pollution from the area's heavy industry and existing fossil fuel infrastructure. Additionally, the state's two largest highways run right through Woodbridge.
The company helming the project, Competitive Power Ventures, has already been cited more than a dozen times for air quality violations. To make matters worse, if approved, the plant would be one of the state's largest climate polluters. It would also emit hundreds of tons of toxic air pollutants, including carbon monoxide and lead.
Although 14 nearby municipalities passed resolutions calling on Murphy to reject the project, he has thus far refused to publicly oppose it.
Join us on June 3 in Woodbridge to amplify our call for Governor Murphy to stop this dirty and unnecessary gas plant!
3. No Turnpike Expansion
The next day, we'll gather in Jersey City to oppose a planned expansion on the New Jersey Turnpike.
The project will add lanes to an eight-mile stretch of the turnpike at the cost of $10 billion — a lot of cash with little promise of doing much good.
Research shows that highway expansions don't lighten traffic. This project will just bring more cars to the road, and with it: more climate and air pollution.
Additionally, expanding the turnpike would drive more cars into nearby environmental justice neighborhoods and add to the air pollution they already disproportionately experience.
To oppose the project, we've helped organize public rallies and educational events, generated public comments, and delivered testimony at legislative hearings.
Our ultimate goal: get Governor Murphy to publicly oppose the turnpike expansion. This would effectively kill it, as the state's Turnpike Authority needs permits and budget approval from his administration.
Join us on June 4 in Jersey City!
4. No PVSC & Transit Gas Plants
Finally, we're marching in Newark to fight two gas plants.
One is part of NJ Transit's Transitgrid project, which we thought we'd defeated for good in 2020. That year, Murphy directed NJ Transit to go back to the drawing board and create a cleaner plan. But NJ Transit has put a gas-fired plant back on the table, while dodging calls for a renewables-only plan.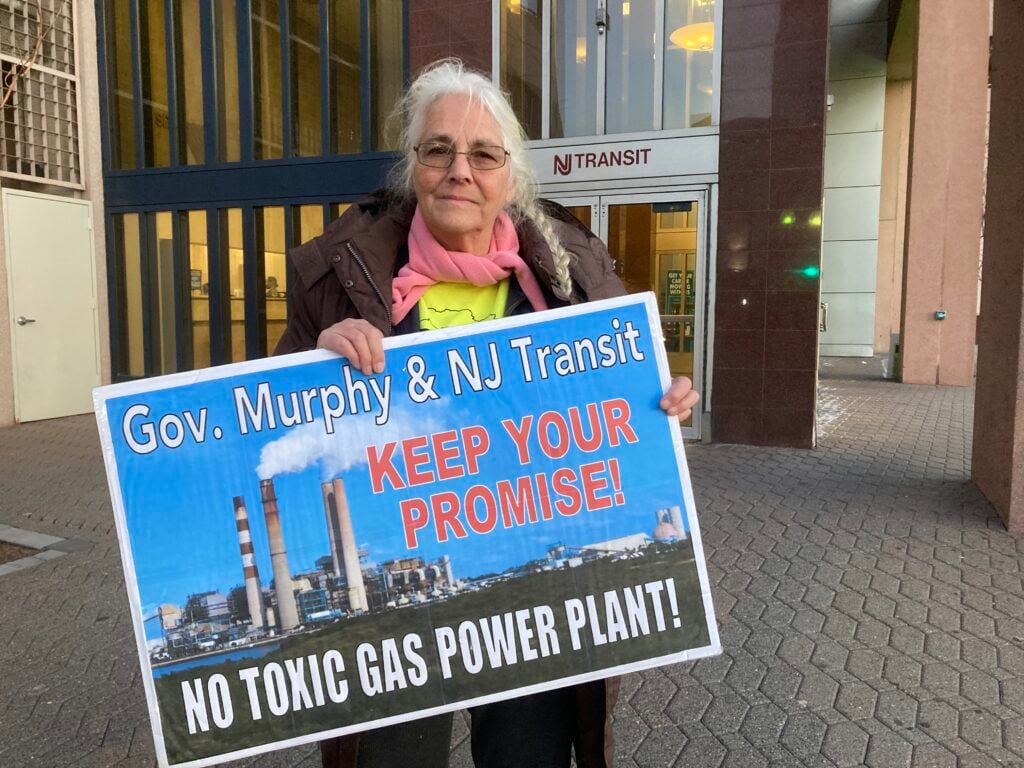 The second is the plant planned for the Ironbound by the Passaic Valley Sewerage Commission (PVSC). In this densely packed Newark neighborhood, children already suffer from asthma at three times the national rate.
For nearly two years, Newark residents, environmental justice leaders, and allies from across the state have campaigned to stop the power plant and win a renewable energy alternative.
They have marched, rallied, spoken out at public hearings, petitioned, and lobbied their elected officials. They've won support from 20 state legislators and the Mayor of Newark. And, in March, Essex County Commissioners unanimously passed a resolution opposing it.
So far, PVSC has ignored community concerns and continues to push forward with the gas plant. But Governor Murphy has the authority to direct the PVSC to cancel the project.
We're demanding that he keep his promise to environmental justice communities like the Ironbound. That means stopping these gas plants planned for Newark.
Join us on June 5 in Newark as we march in solidarity with environmental justice communities to stop these two dirty gas plants!
With Your Help, We Can Stop Polluting Projects in New Jersey
New Jersey's frontline communities have borne the brunt of polluting infrastructure for far too long. We must stop corporations from inflicting even more pollution and pushing us further toward climate chaos.
If Governor Murphy really wants to be a green governor, he'll stop these projects in their tracks. Join us next week in showing Murphy what his constituents want: clean air, healthy communities, and climate action.
Tell Governor Murphy: Stop pending fossil fuel projects!
RSVP to join us at one or multiple events in our week of actions!