New Years Resolution: Double Down On Fighting Climate Change
Let's be the best caretakers of our planet that we can be. This year we need volunteers to reach people in key communities where environmental fights are happening. 
Can we add you to our volunteer call and texting team?
Boost the Fight
Your support fuels the work to protect food, water, and air, and to fight climate change by banning fossil fuels. Members like you make these wins possible.
Your Groceries Cost More Than Ever Because A Handful Of Corporations Control The Market
It isn't your imagination — food prices have jumped. COVID-19 gutted much of the economy, but the grocery cartels controlling our food supply didn't let the crisis go to waste for their profit margins. See our latest research.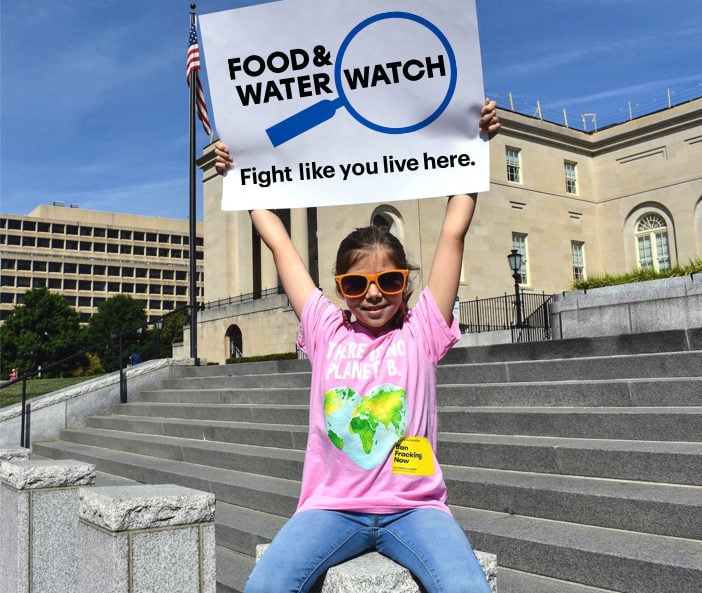 Work Locally, Make a Difference
Food & Water Watch mobilizes regular people to build political power to move bold & uncompromised solutions to the most pressing food, water, and climate problems of our time. We work to protect people's health, communities, and democracy from the growing destructive power of the most powerful economic interests.
It's easy to become a member of our volunteer Call & Text team!
Want to learn more about tax-deductible giving, donating stock and estate planning?
We need your help to protect our food, water and climate. Check out some of our alternative ways to support the fight to guard our precious public resources.