Water Shutoffs During a Pandemic are a Terrible Idea
The Coronavirus (COVID-19) pandemic is making it very clear: water access is critical for public health. Everybody needs to be washing their hands OFTEN. Tell President Biden to stop the water shutoffs — nationwide.
Take a stand for our food, water, and climate
We take no corporate money, so we can take strong, independent stands against anyone who threatens our health or environment. Everything we do is thanks to the generous support of people like you. Will you join us?
$500
$250
$100
$50
$35
$20
Food & Water Watch v. Federal Energy Regulatory Commission
U.S. Court of Appeals for D.C. Circuit ordered FERC to meaningfully consider the 'downstream' greenhouse gas emissions of pipeline projects — essentially the combustion activities associated with fossil fuel gas facilitated by these pipelines.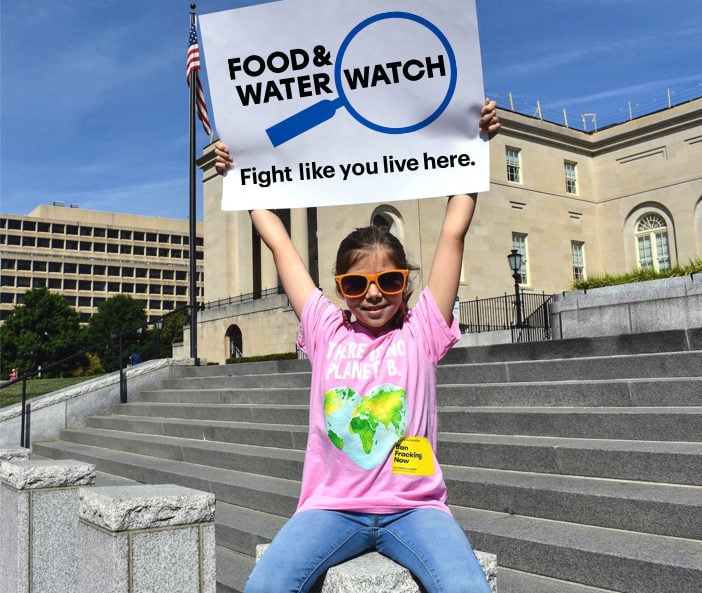 Work Locally, Make a Difference
Food & Water Watch mobilizes regular people to build political power to move bold & uncompromised solutions to the most pressing food, water, and climate problems of our time. We work to protect people's health, communities, and democracy from the growing destructive power of the most powerful economic interests.
It's easy to become a member of our volunteer Call & Text team!
Want to learn more about tax-deductible giving, donating stock and estate planning?
We need your help to protect our food, water and climate. Check out some of our alternative ways to support the fight to guard our precious public resources.