Every day, we have a choice in the kind of future we want to create.
Giving Tuesday is an important opportunity to support the healing of our planet. Let's fight together for a safe, sustainable food system, clean water and a livable climate.
Donate today and your gift will be TRIPLED!
Boost the Fight
Your support fuels the work to protect food, water, and air, and to fight climate change by banning fossil fuels. Members like you make these wins possible.
Is Biden's Administration Really Going To Fix Our Climate Crisis?
President Biden has promised to address the climate crisis and confront fossil fuels. But since taking office, his administration has consistently ignored those pledges.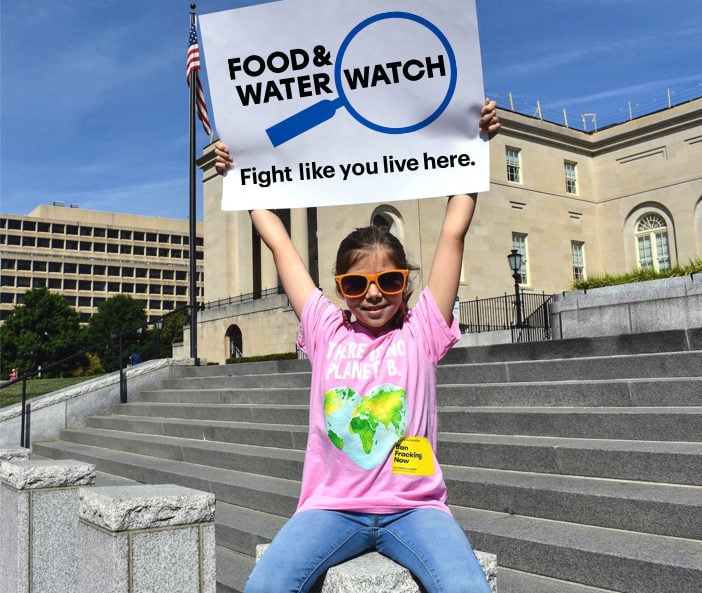 Work Locally, Make a Difference
Food & Water Watch mobilizes regular people to build political power to move bold & uncompromised solutions to the most pressing food, water, and climate problems of our time. We work to protect people's health, communities, and democracy from the growing destructive power of the most powerful economic interests.
It's easy to become a member of our volunteer Call & Text team!
Want to learn more about tax-deductible giving, donating stock and estate planning?
We need your help to protect our food, water and climate. Check out some of our alternative ways to support the fight to guard our precious public resources.