Featured Campaign
Our work is made possible by supporters like you.
Renew your support to defend our food, water and climate. Chip in now.
As little as $5 helps!

Featured RESEARCH
California's urgent water crisis: how Big Ag & Big Oil suck up resources.
The water crisis requires major reforms by Governor Newsom. Here are the steps we recommend.
Boost the Fight
Your support fuels the work to protect food, water, and air, and to fight climate change by banning fossil fuels. Members like you make these wins possible.
A fair Farm Bill can make our food system work for everyone.
The Farm Bill, rewritten every five years, offers a critical opportunity to fundamentally transform federal farm and food policy.
Read our latest report and share the facts!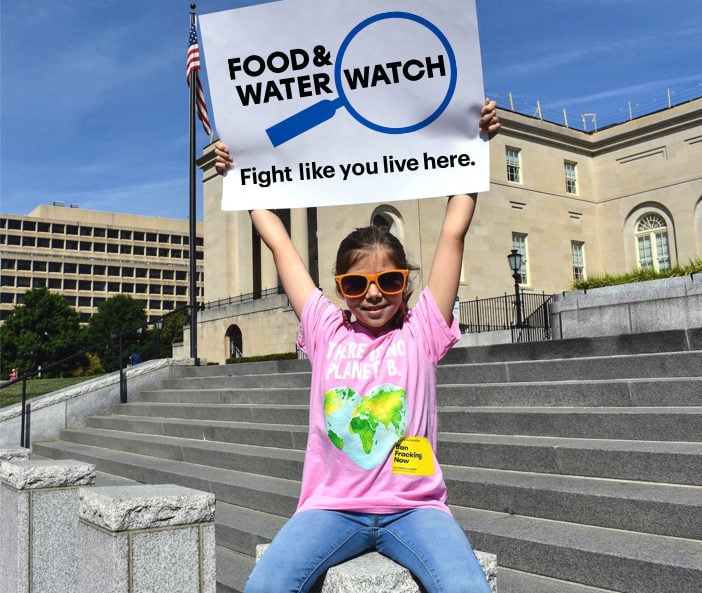 Work Locally, Make a Difference
Food & Water Watch mobilizes regular people to build political power to move bold & uncompromised solutions to the most pressing food, water, and climate problems of our time. We work to protect people's health, communities, and democracy from the growing destructive power of the most powerful economic interests.
We have several easy ways you can lend a hand, even from home!
Want to learn more about tax-deductible giving, donating stock and estate planning?
We need your help to protect our food, water and climate. Check out some of our alternative ways to support the fight to guard our precious public resources.