Why Iowa Lawmakers Chose Pipelines Over People — Again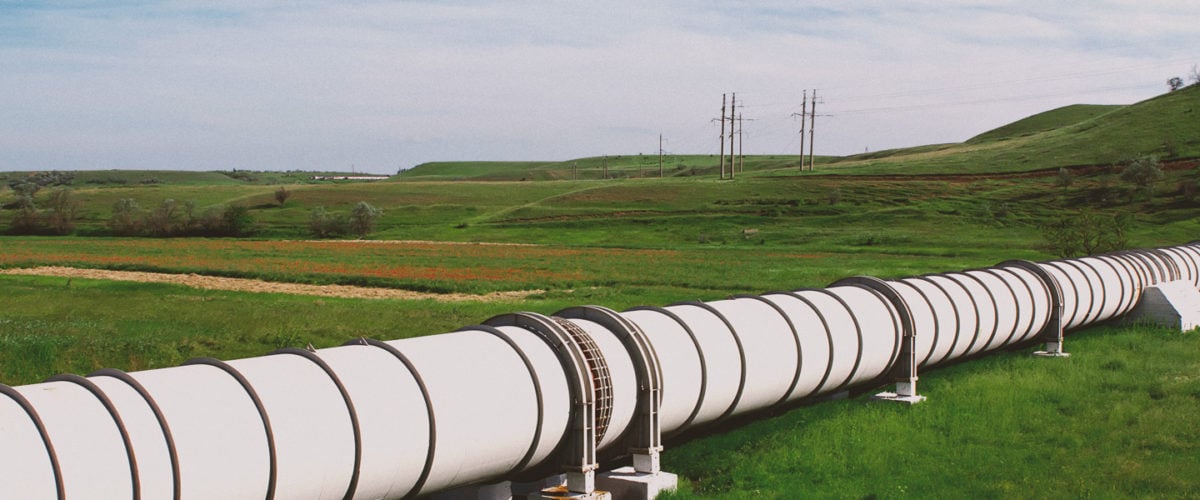 Iowans are united against carbon pipelines, yet lawmakers failed to act during this year's legislative session. Here's the state of the fight and what happens next.
Iowans are united against carbon pipelines, yet lawmakers failed to act during this year's legislative session. Here's the state of the fight and what happens next.
As another tumultuous legislative session comes to a close, people across Iowa continue to stand united against three proposed carbon pipelines.
For the second year in a row, polling shows that an overwhelming majority of Iowans don't believe pipeline companies should be able to take private land through eminent domain to build these hazardous projects. But frustratingly, lawmakers have failed to take action.
Iowans Have Made Clear: We Don't Want Carbon Pipelines
Hundreds of pipeline opponents lobbied at the Capitol throughout the session, with some making the trip to Des Moines weekly. Many more called and emailed their state and local elected officials. 
At the local level, the pressure from residents has been met with support. Across the state, local governments have passed resolutions and ordinances opposing the projects. They've also submitted formal objections to the Iowa Utilities Board (IUB), which oversees the permitting and eminent domain proceedings for the carbon pipelines.
To date, 45 of 56 counties along the proposed pipeline routes — and 22 towns — have submitted formal objections to the IUB. County supervisors from 36 counties wrote to Senate Leadership demanding they pass legislation to ban the use of eminent domain for carbon pipelines. And this loud opposition got the attention of many lawmakers.
Constituents Pressure Iowa House to Act
After all this pressure from voters and local governments, state legislators introduced more than a dozen bills on carbon pipelines in the 2023 legislative session. This was a huge increase compared to last year's. 
Out of all these bills, House File 565 got the furthest. Sponsored by House Speaker Pat Grassley and House Judiciary Chair Steve Holt, the bill would have required pipeline companies to:
negotiate contracts with landowners for building on 90% of their proposed route before they could use eminent domain for the rest of the route;
receive approval from all other states along the route before the pipelines could use eminent domain in Iowa; and
follow local zoning laws before they could receive building permits.
However, these last two promising provisions were stripped on the House floor. The scaled-back version of HF 565 passed the Iowa House by an overwhelming bipartisan majority (73-20) in March.
In the Senate, Special Interests Beat Out Constituents Yet Again
Despite this support, Iowa Senate leaders refused to consider any pipeline legislation for the second year in a row. Last year, legislation to block the pipelines was pulled from the Senate Commerce Committee agenda days before the deadline for bills to make it out of committee. 
This year, anti-pipeline bills once again landed in the Senate Commerce Committee, at the direction of Senate Majority Leader Jack Whitver and new Senate President Amy Sinclair. Committee Chair Sen. Waylon Brown refused to even take calls from constituents on this issue. 
Sen. Brown assigned the bills to subcommittees chaired by pipeline supporters like himself and Sen. Mike Bousselot. These subcommittees never met, killing the bills before they could reach the Senate floor. Ultimately, this strategy buried at least six pieces of legislation on the carbon pipelines, including HF 565.
It's not surprising that Senate leadership stopped legislation that would rein in these carbon pipelines. One backer of the pipelines has made huge campaign contributions to key Senators.
Bruce Rastetter, the CEO and founder of Summit Agriculture Group (which owns Summit Carbon Solutions), has donated more than $1.6 million to Iowa candidates and committees over the past 25 years. That includes $37,500 to Senate Majority Leader Whitver since 2019.
Rastettler also gave $5,000 to Sen. Bousselot — a sizable amount for a newcomer to the state legislature. Bousselot is not only a former Summit employee; he's also a former Chief of Staff for Governor Reynolds and former Governor Terry Branstad, who now works for Summit.
The Fight Turns to Iowa Utilities Board — and Governor Reynolds
With the legislature abdicating its responsibility to protect Iowans from carbon pipelines, all eyes are now on Governor Kim Reynolds. Reynolds has appointed two of the three current members of the IUB, which will make the ultimate decision on permitting these pipeline projects in early 2024. 
During the legislative session, Reynolds pushed a far-reaching plan to restructure the Attorney General's Office of Consumer Advocate (OCA), which advocates for the public interest in IUB proceedings. These changes stripped civil service protections for OCA staff, making the office more vulnerable to political influence.
Last year, Republican Brenna Bird's election to Attorney General put a key Reynolds ally in control of the OCA. And with Reynolds' restructuring plan in place, Bird now has broad authority to direct the OCA in whichever direction she sees fit. While the OCA has so far been a strong advocate for the public interest in the IUB proceedings, its role under Bird's leadership remains to be seen.
All of this has given Governor Reynolds outsized influence in the process to approve or deny these pipelines. And unfortunately, our legislators aren't the only elected officials stuffing their pockets with Rastetter's cash. Rastetter is also a longstanding top contributor to Reynolds, to the tune of nearly $175,000 since 2015. He contributed $26,000 to Bird just last year.
Now, the Governor must choose between her corporate donors and the rights and well-being of Iowans. And that includes her supporters, 80% of whom oppose eminent domain for carbon pipelines.
How You Can Help Us Stop Carbon Pipelines in Iowa
The legislative session is over, but we can and will take action ahead of the IUB proceedings.
Beyond the IUB, pipeline companies need permits from multiple federal agencies to start construction. Additionally, the U.S. Pipeline and Hazardous Safety Administration (PHMSA), which regulates hazardous liquid pipelines, has been looking more closely at its own rules as carbon pipeline proposals surge. Last month, PHMSA fined a carbon pipeline operator $2.9 million after a catastrophic pipeline rupture in Satartia, Mississippi. 
Later this month, PHMSA will meet in Des Moines to discuss the safety of carbon pipelines with the public. We don't want to see another disaster like Satartia. You can join us in Des Moines to tell PHMSA and the Biden administration that we need a nationwide moratorium on carbon pipelines!
Join our rally in Des Moines to tell federal regulators: we need a moratorium on carbon pipelines!