How We'll Stop Radioactive Waste Dumping in the Hudson River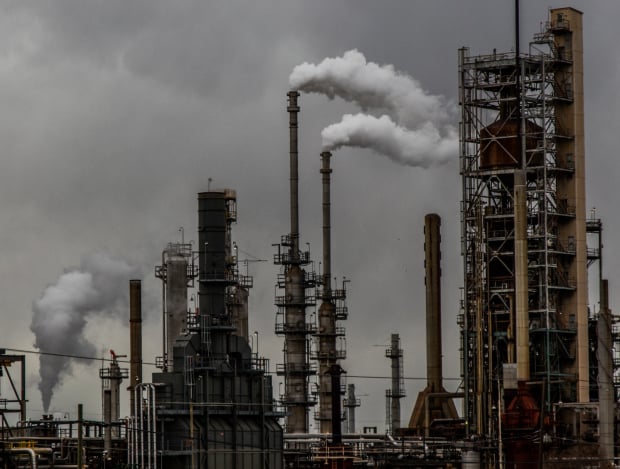 Legislators and Governor Hochul must prevent Holtec from dumping up to 1 million gallons of radioactive wastewater in the Hudson River.
Legislators and Governor Hochul must prevent Holtec from dumping up to 1 million gallons of radioactive wastewater in the Hudson River.
The Hudson River is one of New York's natural wonders; a treasure that should be protected and preserved. It's a source of drinking water for more than 100,000 New Yorkers and a beloved site of fishing and swimming for many. But right now, one company threatens to poison the river with radioactive waste.
Holtec International is in charge of decommissioning the nuclear Indian Point Energy Center. As part of its decommissioning plan, Holtec has proposed dumping up to one million gallons of radioactive wastewater into the Hudson as early as this August.
We have the opportunity to stop this outrageous and dangerous proposal. Right now, the State Legislature is considering measures to ban the dumping of radioactive materials into state waters. New York must pass this law as soon as possible to prevent Holtec from offloading its toxic waste into the river.
Holtec Tried to Slip Past Community Input and Start Dumping Months Early
Since Holtec announced its plans, we've mobilized with local activists to fight them. In two months, 21 local governments — including three counties — have passed resolutions against the dumping.
We know that dumping is totally unnecessary. The radioactive waste could remain on-site at Indian Point to naturally and safely break down. Holtec, however, wants to put their shareholders over local residents and treat the Hudson as dumping grounds for their toxic waste.
In April, Holtec announced plans to start unloading the waste into the Hudson in May, moving up its timeline by several months. This was a blatant attempt to exclude community voices and preempt the proposed legislation that would restrict dumping.
As New York Senators wrote in April, Holtec has kept communities in the dark and propelled even more distrust and opposition. The company has not disclosed what's in the water and even had a recent federal violation in the treatment system at Indian Point.
Later that month, Holtec canceled its May plans, but it still expects to dump its waste into the Hudson later this year.
New Yorkers: Tell Governor Hochul and the State Legislature to stop Holtec from dumping radioactive waste in the Hudson River!
The Hudson and Its Communities Have Already Suffered Too Much Pollution
The wastewater from Indian Point's spent fuel pools includes several contaminants, notably tritium. This toxic and radioactive isotope can lead to higher rates of cancer if ingested, inhaled, or absorbed through the skin. It poses significant threats to human health, as well as to aquatic life in the Hudson River.
And this threat is just the latest after decades of corporate abuse of the Hudson. In the mid-20th century, General Electric manufacturing plants unloaded more than a million pounds of toxic, carcinogenic PCBs into the river.
This poisoned the Hudson's ecosystems and led to state warnings to avoid eating fish caught in its waters. Now, 200 miles of the river make up one of the largest toxic Superfund sites in our country.
The Hudson has been further targeted by polluters, from oil barges to a new fracked gas plant. An immense amount of grassroots opposition worked to stop these proposals. But the river and the health of its communities are still in danger.
Holtec Is After a Quick Buck, Not Community Health and Safety
When it bought Indian Point in 2019, Holtec International had never decommissioned a nuclear facility before. Yet, the company seems convinced it can do the job decades earlier than planned, while cutting cleanup costs by millions of dollars. Advocates and nuclear experts are concerned that Holtec can't decommission safely and has underestimated the costs.
The Indian Point project is just the latest installment in the company's sketchy history. For instance, as Fortune reported, a Tennessee Valley Authority official pleaded guilty to accepting a bribe from Holtec in 2007. The company has also run into trouble with the Nuclear Regulatory Commission for safety problems.
This history just shows that Holtec is more concerned with quick profits than ensuring public health and safety.
We Must Stop Holtec and Protect Our Communities
Food & Water Watch has been working over the past two months to do just that. We formed the Stop Holtec coalition with over 80 other organizations. In a short span of time, that coalition has passed over 20 municipal resolutions throughout the Hudson Valley.
We also lobbied lawmakers like U.S. Sen. Chuck Schumer and Rep. Alexandria Ocasio-Cortez to help us stop Holtec. We've been tabling and petitioning to get the word out, ensuring that others can join us in confronting Governor Hochul and key stakeholders. And we've been phone-banking and rallying nonstop.
Now, a Stop Holtec bill is moving through the State Senate and Assembly. This bill would prevent anyone, including Holtec, from dumping radioactive waste into the Hudson River.
Governor Hochul must support and sign this legislation and direct her state agencies to prevent any dumping. Along with state lawmakers, Hochul must put the Hudson River and the public health of residents over Holtec's shareholders.
New Yorkers: Join us at our rally on April 27 to tell Hochul to stop Holtec from dumping in the Hudson!