Here's How Biden Could Make History at COP 26
Imagine a world where President Biden took his pledge to "follow the science" seriously. Will he take this chance to do more than posture when it comes to climate change?
by Mark Schlosberg
As world leaders head to Glasgow for the UN Climate Conference (COP 26) the perilous state of our climate is clear. The UN Secretary-General called the most recent climate science report "code red for humanity." The hurricanes, fires, drought, and floods of the past year are only a glimpse of what's in store if we do not take bold action now.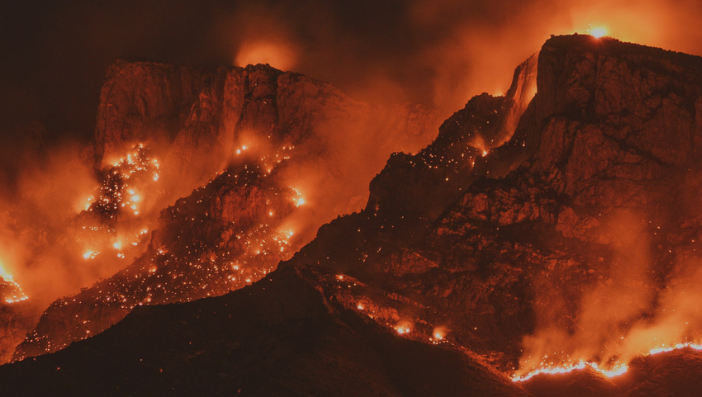 Often these conferences are marked not by what is accomplished, but what is left undone. What endures is not the leadership of heads of state from across the globe, but the paralysis of inaction. Past decades of international climate conferences have left a trail of unfulfilled promise. There is every reason to expect that the upcoming climate conference in Glasgow will be equally underwhelming.
But it doesn't have to be.
COP 26 Could Be A Turning Point If Biden And Others Answer The Climate Change Call
Imagine a world where President Biden took his pledge to "follow the science" seriously. Where he listened to hundreds of scientists calling for a halt to fossil fuel projects and industry delay tactics. One where he heeded hundreds of Indigenous-led climate activists arrested in October calling on him to declare a climate emergency.
One where President Biden's executive order directed federal agencies to use their powers to stop the expansion of fossil fuels. Imagine a world where his order declared a national climate emergency. That he redirected funding for unnecessary and destructive projects toward building a rapid and just transition to 100% renewable energy. Imagine President Biden rejecting shoddy industry schemes like carbon capture, net-zero, offsets and blue hydrogen. Imagine President Biden taking these actions, and then challenging global leaders to join him in moving the planet off fossil fuels and onto a renewable energy future.
The About-Face On Climate And Fossil Fuels At COP 26 Should Be Led By President Biden
Taking bold actions like these would put tremendous pressure on other countries to act. Moreover, it would be especially significant coming from the United States, the largest contributor to global warming. Eighty percent of US emissions come from fossil fuels. Taking action would show that the United States is serious about the climate crisis and show the rest of the world a path forward.
While this vision may sound fanciful given President Biden's approach, which Food & Water Watch has documented for months at Biden Climate Watch, nothing is stopping the President from doing this. California Governor Gavin Newsom recently used his executive authority to block new drilling within 3,200 feet of homes and schools. New York Governor Kathy Hochul took action to reject two new fracked gas power plants. Both of these governors have much more they can and should do, but their recent moves highlight what is possible with executive action.
Some of President Biden's agenda requires Congress, but no Senator prevents him from taking executive action to rein in the fossil fuel industry. There is no group of Congress members who can prevent him from asserting this leadership.
The only thing that prevents President Biden from charting such a course is President Biden.
We Can't Lower Our Expectations For COP 26 Because Of Its Past Futility — It's A Crucial Opportunity
There are many reasons to doubt whether the Glasgow conference will have a significant impact in addressing climate change. It very well may not. But that should not be a reason for us to lower our expectations of what our elected leaders could or should do. All that is needed is the political will. It is up to us to show President Biden and all elected leaders the path that is possible. We must continue to remind them through phone calls, emails, letters to the editor, social media posts, rallies, and other actions that it is their obligation to lead. That they must really take on the fossil fuel industry and move us rapidly to a 100% renewable energy future — for this generation and those that follow.
Help us send this message to President Biden by tweeting at him now.
I want @POTUS to lead at #COP26Glasgow — diverting us boldly away from fossil fuels ASAP and into 100% renewable energy, which is ready for our use NOW. Reject fossil fuel projects and declare a #ClimateEmergency 💪 Be a strong leader!

Tweet
Tell President Biden it's time to be the leader we need on climate change.