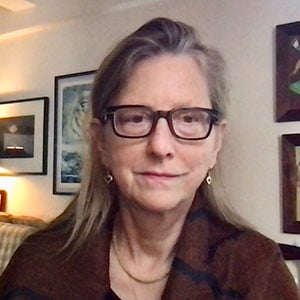 Lisa Schubert
Lisa Schubert has spent most of her career either directing, developing or coordinating projects. She is currently Vice President, Cathedral Programming & External Relations at the Cathedral Church of Saint John the Divine in New York, where she has been charged with creating an institutional framework for funding, staffing and implementing a multi-disciplinary arts program and an ongoing menu of events and projects of civic engagement in the humanities.

Prior to joining the Cathedral, Ms. Schubert worked for the Rubin Museum of Art (RMA), which she joined as the first staff member at the inception in 1998. She worked closely with the founders to refine and develop the original concept and put together the "start-up" team. RMA, dedicated to the art of the Himalayas, is today considered one of New York's paramount cultural institutions. Her career has involved most aspects of cultural administration including policy, strategic planning, public education, programming, operations, administration, communications and development.

Ms. Schubert has a B.A. in Anthropology from Sweet Briar College, Virginia, and did graduate work at The University of Sydney, Australia. She was the co-director of Sony Wonder Technology Lab in New York, hired during start-up to develop administrative, operating and financial procedures for the state-of-the-art interactive facility. She established the Visitor Services program at the Museum of Television and Radio, and early on (1979 – 1989) worked at the Museum of Modern Art, New York.