The people who make up Food & Water Watch fight for safe food, clean water, and a livable climate for all of us. As expert advocates, they bring a complex mix of skills and experience to organize people to build the political power needed for real change. Whether they work in our Washington, DC headquarters or in home offices from Oregon to Maine, our team members rely on you and your generosity to advance our mission on the ground.

That's because rich and powerful corporations are working desperately to exploit our resources for their own profit. And they've seized control of the institutions meant to protect us. But with your investment, our team is fighting back. They're mobilizing people to reclaim political power, hold elected officials accountable, and resist corporate control — ensuring we all have the essential resources we need to thrive. This is a fight we must win.

And our team is fiercely dedicated to that fight. They have the skills and audacity to win real solutions. These are the people who lead the fight to protect our food, water, and climate.
---
Meet Santosh
Food & Water Watch's Senior New York Organizer, located in Brooklyn, NY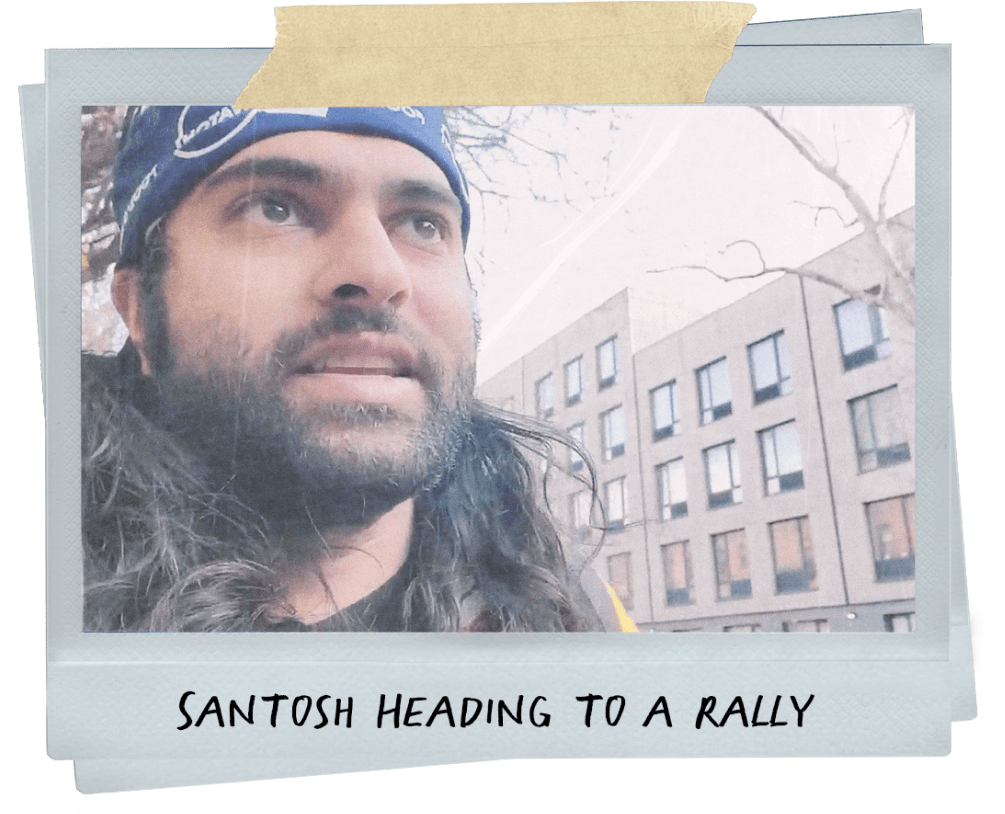 Santosh is constantly on the streets and in our communities mobilizing people power to push for New York to become THE climate policy trendsetter, as it is for other industries. Working with other Food & Water Watch New York City and state staff to champion our work, Santosh builds strong coalitions of both individuals and organizations in support of our campaigns, such as our fight to ban the use of gas in new construction statewide, and much more.

7:00 AM
Wake up, make a Morir Soñando (Milk and Orange Juice) to-go and head out on a morning walk through Brooklyn with my dog, Pepper.

9:30 AM
Heading into the Food & Water Watch Brooklyn office earlier than usual today. My bike is busted so I take the 2 subway line.
10:45 AM
After catching up on emails and calls, I meet with our new intern Sakshi and we map out a future canvasing route together.

12:30 PM
I rush into Manhattan and meet up with some of our volunteers. We start making calls to New York Governor Kathy Hochul to push her to enact a gas ban in one year statewide.

2:05 PM
With our coalition, Food & Water Watch is putting pressure on the Governor to include the NY Build Public Renewables Act (BPRA) in the 2022 Executive Budget. We're gaining a crowd and we occupy the street outside of Gov. Hochul's office in midtown Manhattan.
4:15 PM
Such a busy day! I rush over to Fort Greene to meet a volunteer to gather petition signatures to help us amp up our message to the Governor even more.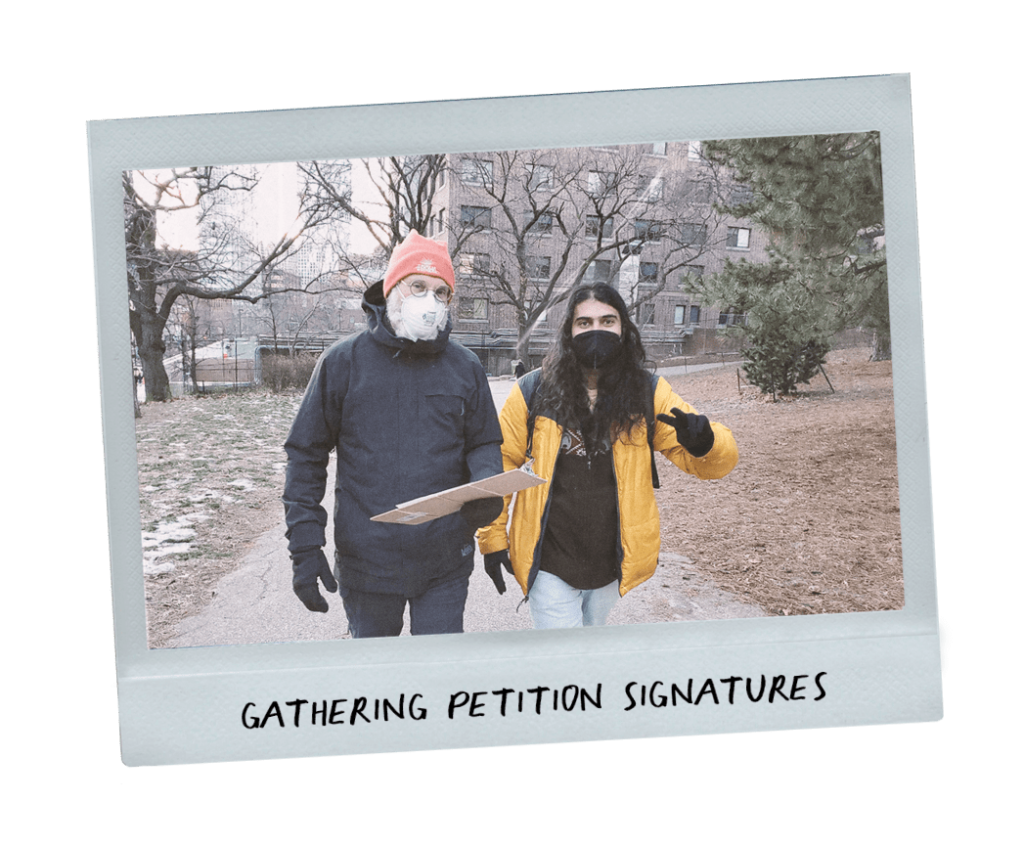 5:45 PM
I head home to grab a bite to eat and get to some emails from the day that I didn't have time to answer while petitioning and traveling. I'm never quite caught up on emails but I make a point to check in again when home to finalize everything that's urgent for the day.

7:30 PM
I go home to Pepper and crash. Tomorrow is another busy day fighting for the planet!
Meet Jessica
Food & Water Watch's Media Relations Officer based in
Los Angeles, CA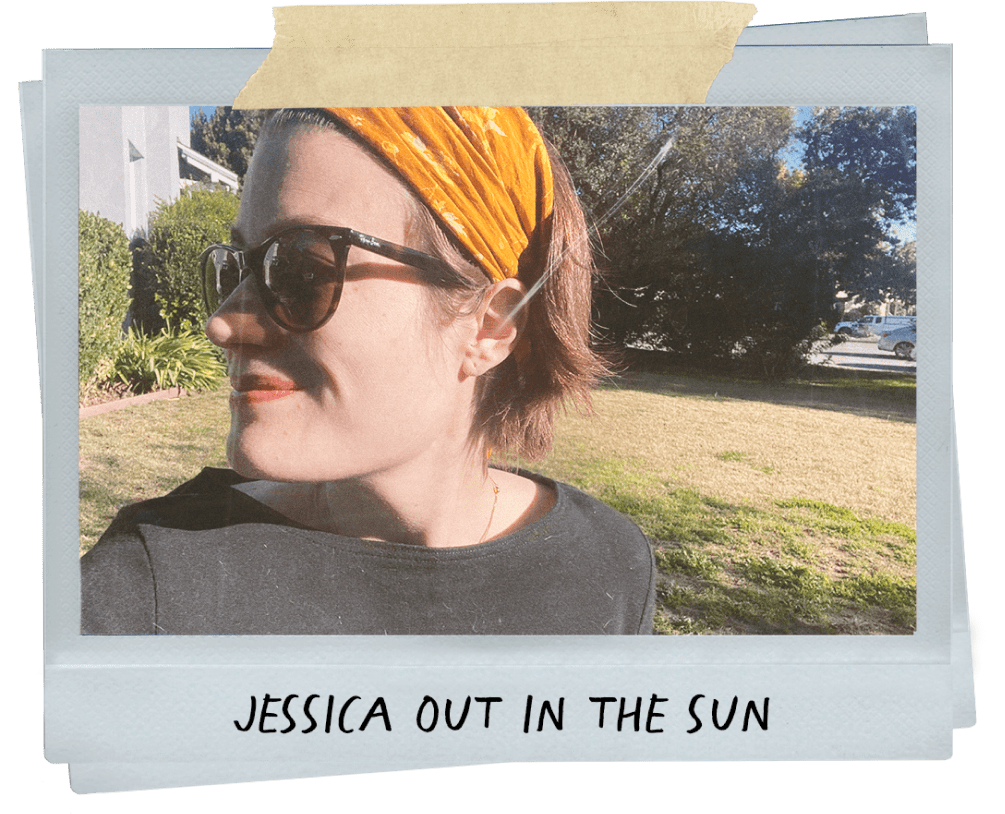 Jessica works with our western U.S. campaigns to engage reporters and shift the narrative on the issues Food & Water Watch advocates for. She often spends her days drafting press releases, crafting op-eds that will be pitched to newspapers, or offering media training to colleagues across the policy, organizing, research and legal teams to help when they're interacting with reporters. Food & Water Watch is doing incredible work to protect our planet and ensure its resources are available for everyone and Jessica is the one who helps tell the world about it!

6:45 AM
Good morning! I wake up, feed the cat and have my breakfast. Ready to tackle the day.

10:34 AM
I start the day by catching up on emails and reading articles Food & Water Watch has been featured in the day before. Then I watch California Governor Gavin Newsom's press conference.
11:05 AM
After the press conference I type up the statement that I'll release to the media in the next hour or so. The Governor didn't mention any concrete steps to phase out fossil fuels in his budget, so it's important to hold him accountable.

11:40 AM
Need a quick break after writing the statement on the budget so I step away for a cup of decaf Earl Grey tea.

1:15 PM
I join a CA coalition call discussing the budget and what other organizations are planning to say in response. Always good to have an idea of what other environmental advocates think!

2:15 PM
I take another break and go for a walk. I tend to go for walks after a series of meetings to get some fresh air. Today I walk through my South Pasadena neighborhood before prepping for a media interview later in the evening.
5:45 PM
Radio station KPFA invited me to speak on their live show, to talk about the deficiencies in Gov. Newsom's budget.

7:30 PM
I come home from the radio interview and decide to destress after work with some Vinyasa Yoga. I'm so passionate about the work we do but I also know how important it is to take care of my physical and mental health too. It's all about balance!
That's just a small glimpse at the commitment our staff demonstrates in their personal and professional lives on a daily basis.

Our team is fiercely dedicated to their role in this larger movement, and they have the skills and grit to win our biggest campaigns. When you invest in our work, you directly support our staff who are on the ground actively fighting to protect our planet. Together, we will fight for the better future we ALL deserve.
Power our work and invest in our team!