We All Need Safe Water. Here's How We Ensure it for Everyone.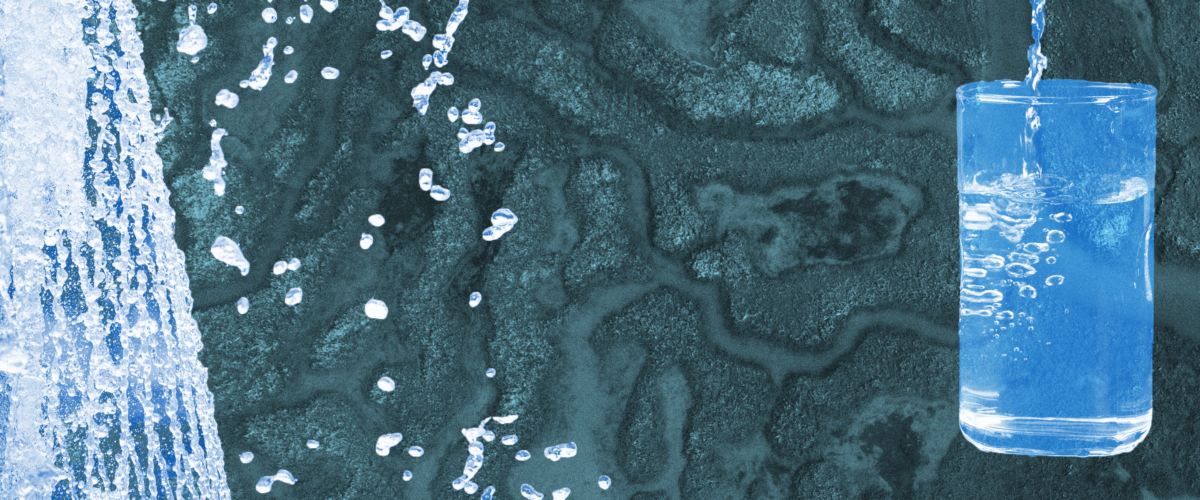 On World Water Day, we're reminded how our right to safe, affordable water grows more threatened by the day. The WATER Act will change that.
On World Water Day, we're reminded how our right to safe, affordable water grows more threatened by the day. The WATER Act will change that.
Many of us do it every day: we turn the handle of our faucet, and water — that essential ingredient to all life — gushes out. But for too many communities, this isn't the case.
Across the country, people see only yellow or brown water from their taps. For some, the water looks clean, but it's laced with bacteria or toxic chemicals. Others wake up and turn on their faucets, only to be greeted by air and sand as their wells run dry.
Every year on World Water Day, we bring awareness to the billions of people around the world who don't have access to safe drinking water. That includes countless communities in the United States.
From sewage overflows, to rising prices, to pollution from toxic chemicals like PFAS, we face water crises on so many fronts, and climate change will only worsen them.
Fortunately, we have a solution on the horizon. Today, Reps. Bonnie Watson Coleman and Ro Khanna and Sen. Bernie Sanders reintroduced the WATER Act, a groundbreaking piece of legislation that will deliver the support our water systems need.
The Problems With Our Water Systems
Our Aging, Failing Infrastructure
Many of our water problems stem from our failing, decades-old water and sewer infrastructure. Communities often struggle to pay for maintaining and repairing systems, and many must now adapt to climate emergencies, too. Our government hasn't stepped up — with disastrous consequences.
Every year, there are 240,000 water main breaks, wasting more than 2 trillion gallons of drinking water. Billions of gallons of untreated wastewater spill into waterways every year, carrying pathogens and toxic chemicals.
The Water Affordability Crisis
Without the strong federal support they need, water and wastewater systems turn to customers to bridge the gaps. The resulting rate hikes make water unaffordable for many. Over the last 15 years, water bills have ballooned at three times the rate of inflation, while household incomes have fallen.
Moreover, systemic racism has led to a historic lack of investment in the infrastructure of majority Black and Brown neighborhoods. The result: unaffordable water bills, service shutoffs, and failing wastewater and septic systems.
Threats to Our Environment and Our Health
Without safe water and sanitation, we face a litany of public and environmental health threats. For example, poor wastewater infrastructure often leads to sewage overflows, which pour untreated waste into drinking water sources and waterways.
Sewage pollution causes algal blooms that kill fish en masse and endanger ecosystems. They're also responsible for many of the 7 million cases of waterborne illnesses the U.S. sees each year. Sewage-polluted waters can cause hepatitis, gastroenteritis, and more.
Our drinking water sources are also threatened by pollution from toxic chemicals like PFAS. Researchers have found PFAS, also called "forever chemicals," in waterways across the country.
These chemicals come from industrial plants as well as foods and household products we use every day. They've been linked to various health issues, including cancers and problems with the immune and reproductive systems.
The Solutions in the WATER Act
To address all these related threats to our water, we need a huge change and huge investments. The newly reintroduced WATER Act brings those investments. It provides unprecedented support to our struggling water systems — and all the communities that depend on them. Here's how:
Getting the Funding Right
For decades, the federal government has starved water systems of the funding they need for maintenance and operations. That funding peaked in 1977, and forty years later, it has fallen by 77%.
The EPA has found that our drinking water and wastewater systems need more than $744 billion over the next two decades, but no other proposal or legislation has come even close to providing that money.
Some suggest we can fix these problems by handing over public infrastructure to private corporations. But we know this is a recipe for disaster.
The WATER Act will create a trust fund for water infrastructure, providing the permanent and reliable funding that public water systems need. Crucially, it ensures that no money goes to private water companies.
Delivering Environmental Health and Justice
Disadvantaged communities are at the forefront of the nation's water crises, and the WATER Act prioritizes them. It ensures half of the funds will go to these communities, providing dedicated support to rural communities, indigenous communities, and colonias*. It also requires the EPA to study water affordability and shutoffs.
Additionally, the WATER Act addresses the public health impacts of our failing water systems. It funds projects to upgrade household wells and septic systems, as well as lead service line replacements to relieve our country's unconscionable lead pipe crisis.
The WATER Act also dedicates funds to sorely needed PFAS testing and cleanup. This month, EPA announced its first proposals for federal PFAS limits on six compounds, thanks to years of organizing from frontline communities. This is a good start, but it's not enough — we need to regulate the entire class of PFAS compounds.
Because PFAS don't break down naturally, water systems will need to deploy new technologies. That means that to comply with the new federal standards, water systems will need more support than ever — support that the WATER Act will provide.
We Need the WATER Act
Water is a human right. Everyone should have access to safe, affordable water and sanitation. And yet right now, the U.S. is failing to deliver for broad swaths of the country.
We need to repair our broken water systems and tackle health crises, like PFAS and lead pipes. We need to make sure that all families can afford clean water, and that these invaluable systems remain in public hands.
That's why we need your help to pass the WATER Act.
Tell Congress to pass the WATER Act!
* Colonias are unincorporated, usually low-income areas along the U.S.-Mexico border.