Food & Water Watch Members Think These Rights Are Worth Fighting For
What can you do when our climate is under attack? Join our team and help protect it!
The work of protecting our food, water and climate takes an entire movement. And much of our power comes from awesome members who work to protect our resources from greedy corporations.
We have members in communities across the country, and while their local fights may seem different, at the core they have much in common. They usually start with corporations wielding big bucks and political influence to buy a free pass to pollute. And it leads to fed-up community members taking a stand, assembling their local allies, and using the tools and strategies we make available to them to win.

Here are just a few stories from people we have actively working on local fights right now.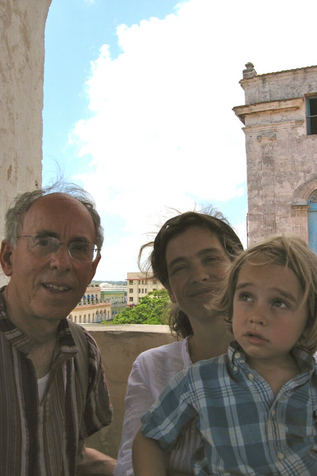 Marieke And Rulik: Fighting For Water Rights
Marieke and Rulik own a small family farm in the Northern California foothills. They've been fighting since 2013 against a Water District that would rather sell water to Big Ag than to small local farms.
Marieke shares a little of her family's experience with us.
"Our multi-year project involved learning the legal ropes, suing the North Yuba Water District and learning how to lobby and organize our community for change. Without Food & Water watch having our back, we would have lost all of the surface water already. I keep the hope that there is a solution, that we have made allies, that we will eventually be heard.
Community members like Marieke and Rulik inspire us everyday. They're fearless water warriors who exemplify what Food & Water Watch stands for: relentless grassroots organizing that creates REAL change.
Julie: Combating Big Ag's Pollution
Julie wants to enjoy the lakes near her home in Iowa and have safe drinking water. Instead, she's battling pollution from factory farms and climate change.
After she got a rash from kayaking at a local lake, Julie got involved with Food & Water Watch to learn more about the root cause: pollution from factory farm runoff and algae growth caused by climate change and warming waters. Her favorite ways to take action are to organize local rallies and write letters to the editor in the local paper, since Julie knows that raising awareness is important. "I can just see what's happening," she says. "All you have to do is go to the beach."
The sheer number of hogs in Hardin County – along with warming waters from climate change – make the problem very real for Julie. She explains her motivation:
"You have to convince people to see and acknowledge the harm to our environment, to our water. To convince them to act, to speak out is hard. I have grandchildren, I have great grandchildren. They are my motivation. If I didn't care their future and what we leave them, then what good would I be? They are worth fighting for."
Volunteers like Julie make a difference and inspire us in our shared mission!
Brooke: Working To Protect Water & Wildlife
Many of our amazing staff members at Food & Water Watch got into climate movement work because they've been personally impacted by the climate crisis. One of those staff members is our Senior Florida Organizer, Brooke Ward.
As a member of the Food & Water Watch team and Florida resident, Brooke has seen the impacts of the climate crisis and corporate pollution firsthand.
Corporations are spewing toxins into Florida's oceans, amplifying red tides and killing off food sources for animals like manatees, while the increasingly oppressive heat is a real-world example of climate change.
As Brooke puts it:
"None of this happens in a bubble – it's all interrelated. Until we find a way to pass bold policies to put corporations in check, it's going to be really difficult for us to avoid their impacts."
Brooke and every member of our staff go to great lengths to power this kind of work and make change — locally, statewide, and nationally!
Members like Marieke, Rulik, Julie and Brooke inspire admiration and hope for all of us. When we team up and share our time and resources, we build power that surprises corporations and wins many local fights. Those wins add up one by one, protecting what's precious to all of us.
We think a future like that is worth fighting for, don't you?
Help power fights like these!