Camden Forum Highlights LNG Terminal Dangers
Residents and activists discuss Gibbstown gas plan, push for statewide fossil fuel moratorium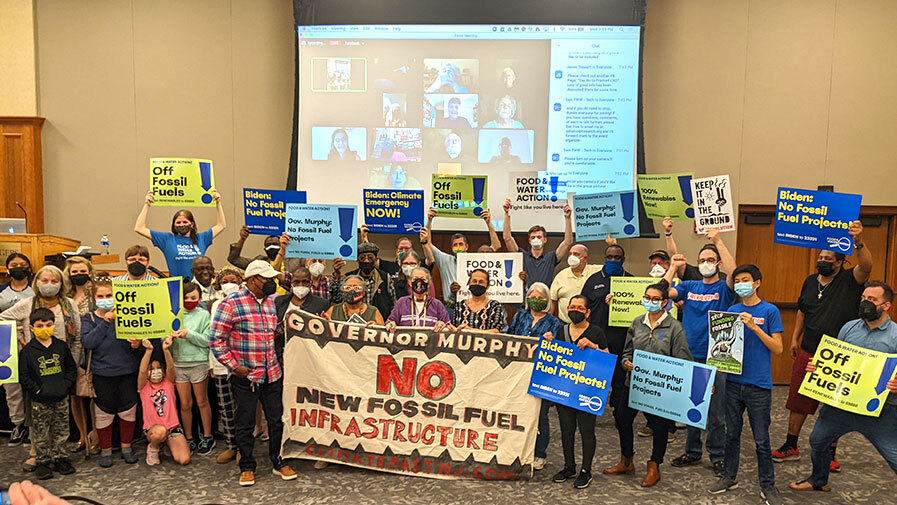 On Wednesday evening, about 90 people gathered at a public forum in Camden to learn about a dangerous fracked gas terminal proposed for Gibbstown.
The attendees, both in person and online, ended the evening by signing a letter to President Biden and the Pipeline and Hazardous Materials Safety Administration (PHMSA) to ban the dangerous transport of liquified natural gas (LNG) by rail car. The residents and activists are also preparing to mobilize in Trenton in June to call on Governor Murphy to call a moratorium on new fossil fuel infrastructure in Jersey.
The public education forum was held at Rutgers Camden Campus and was hosted by the Rutgers Faculty Union and co-sponsored by Food & Water Watch, the National Institute for Healthy Human Spaces, Delaware Riverkeeper Network, Southern Burlington County NAACP, Camden for Clean Air, South Jersey Progressive Democrats, Rowan College at Burlington County Environmental Club, Our Revolution Trenton Mercer and the Empower Coalition.
"Educating folks about this dangerous project is the first step at engaging the public to take action to stop it. Everyone who attended is sending a powerful message to Governor Murphy and President Biden: Reject permits for this project and protect the health and safety of already overburdened environmental justice communities," said Food & Water Watch organizer Noa Gordon-Guterman.