The Bipartisan Infrastructure Bill's Best and Worst Features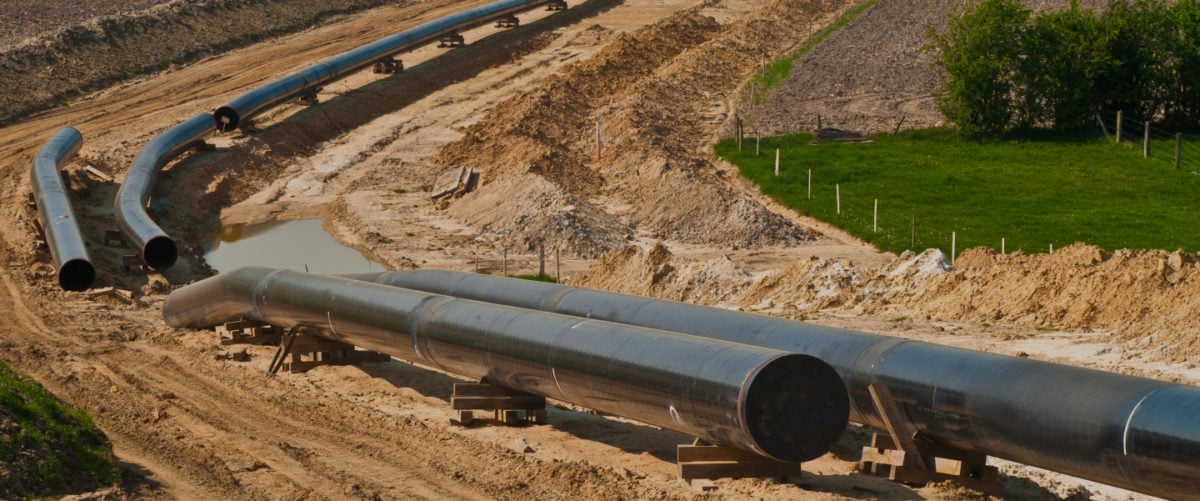 The infrastructure bill funds some good things, but falls short of what's needed. Worse, it funds some programs that will lock us into fossil fuels for decades.
The infrastructure bill funds some good things, but falls short of what's needed. Worse, it funds some programs that will lock us into fossil fuels for decades.
Updated May 1, 2023
The 2022 bipartisan infrastructure bill (officially named the Infrastructure Investment and Jobs Act, or IIJA) has hidden and disguised provisions that could lock us into a fossil fuel future. We should celebrate the added funding for some good programs, but the sneaky giveaways for dirty energy are downright ugly. Let's break it down.
The Good:
More Funding for Water Infrastructure, Lead Pipes, and Rail — But Not Enough
The infrastructure bill contains about $50 billion for our nation's water and wastewater systems over 5 years. This includes $15 billion specifically for lead pipe replacement and $10 billion to address PFAS forever chemicals.
Funding for water is critical, as water systems across the United States are crumbling. We've found aging infrastructure at the root of many crises, like those in Flint, Michigan; Martin County, Kentucky; East Chicago, Indiana; and Benton Harbor, Michigan. Significantly, we won a major fight in removing language from the final bill that would have promoted water privatization.
Though this spending is certainly good, it doesn't go nearly far enough. The $15 billion for lead pipe replacement, for example, is only about a third of what we need. Also, only 49% of funding will be grants — the rest will come as loans.
While $50 billion over five years sounds like a big number, it is far short of the $35 billion per year that our water systems need. We could deliver this level of funding by passing the WATER Act, which Food & Water Watch worked to introduce during the last few congresses.
The IIJA also expands the authority of federal regulators to approve new transmission projects and removes states' ability to block them.These projects are crucial to carry wind and solar power across the country and sustain a clean energy transition.
Finally, the IIJA contains $66 billion for rail, a crucial part of a green, clean transportation future. But again, this number is far short of what we need. It's not even enough to fully modernize Amtrak's Northeast Corridor, the busiest passenger rail line in North America. And it's nowhere near the amount that could radically transform American transportation and avert climate disaster.
The Bad:  
Guaranteed Money for Dirty Infrastructure and Weaker Environmental Review
There are several provisions in the infrastructure bill that are clearly damaging to the environment and promote fossil fuels. For example:
The bill also continues to prioritize investment in roads and highways over public transportation. Instead, we should be massively investing in public transportation and transit-oriented development to move away from fossil fuels.
The Ugly:  
Sneaky Subsidies for Carbon Capture, Hydrogen, and Fossil Fuels
The infrastructure bill's most damaging provisions are wrapped in clean energy language, yet lock us into decades of more fossil fuels. It includes $25 billion in subsidies for carbon capture and hydrogen.
Framed as climate-friendly, these provisions just subsidize the fossil fuel industry. At the same time, Congress left existing subsidies for the fossil fuel industry in place.
Take, for example, the provisions for "regional clean hydrogen hubs." Sounds good, right? It's "clean"! But a closer look reveals that two of these hubs must be in areas with the "greatest natural gas resources."
Such hydrogen buildouts will increase fracking, because steam methane reforming (the main technology for hydrogen production right now) requires natural gas. And fracking natural gas releases massive amounts of methane, a major climate polluter.Support for hydrogen and gas is littered throughout the bill. Even touted funding for electric vehicle charging stations is polluted with industry-friendly provisions. The funding isn't just for EV charging; it includes hydrogen and natural gas fueling stations, too.
Biden and Congress Must Step Up to Take on Fossil Fuels
While there are provisions in the bill that make some positive changes, the IIJA is a net negative for the climate. The bill further locks us into a fossil fuel future and does little to promote renewable energy.
Congress must act swiftly to pass legislation to really take on the climate crisis, and President Biden must use his executive authority to do the same. Rather than catering to the corporations that are driving us over a climate cliff, Biden must stop fossil fuel expansion.
Your friends should know more about this.